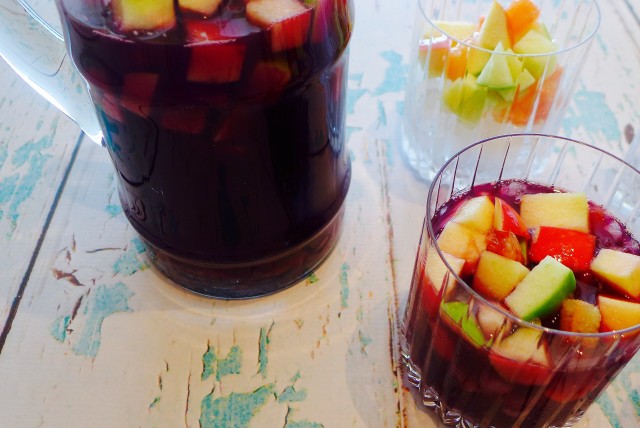 Move over beer and make room for Ruby Red Sangria!  For summer celebrations like Father's Day, July 4th and your next cookout, make a pitcher of White Sangria or today's Ruby Red version. Instead of red wine, you can also substitute grape or sparkling juice.
(Kids LOVE it!)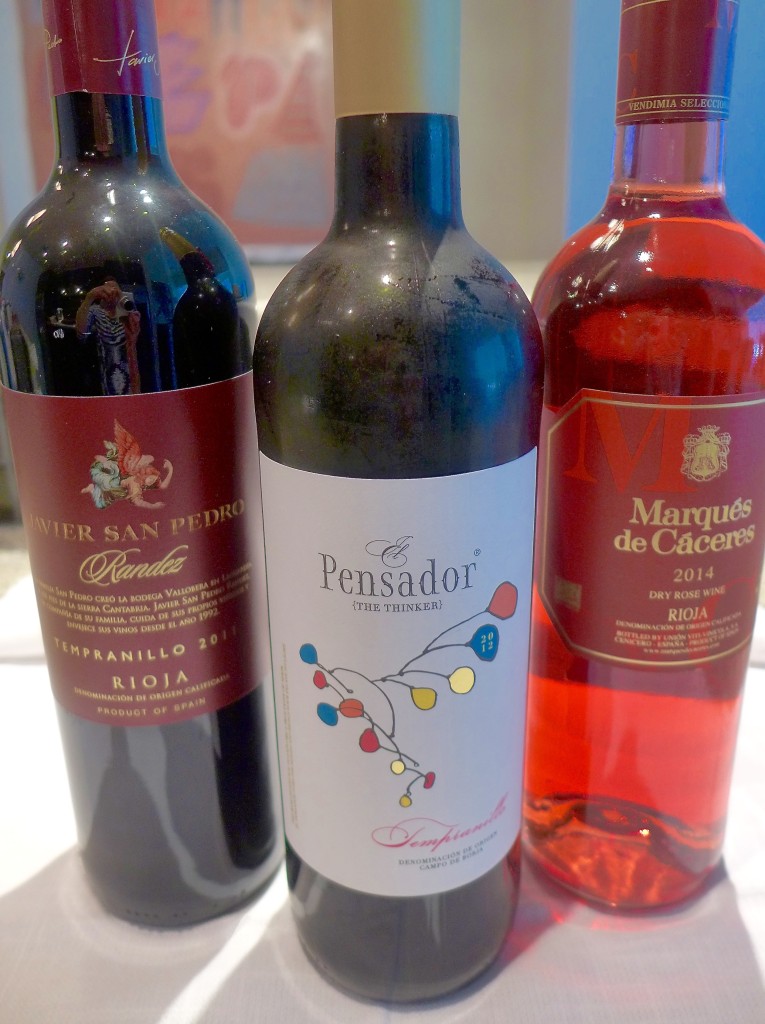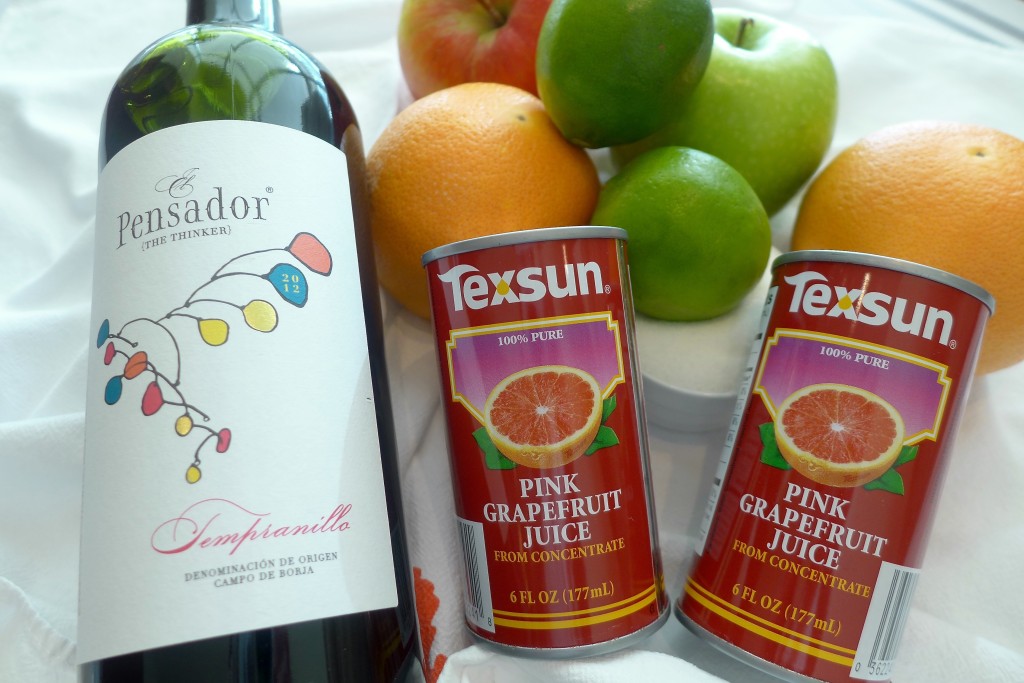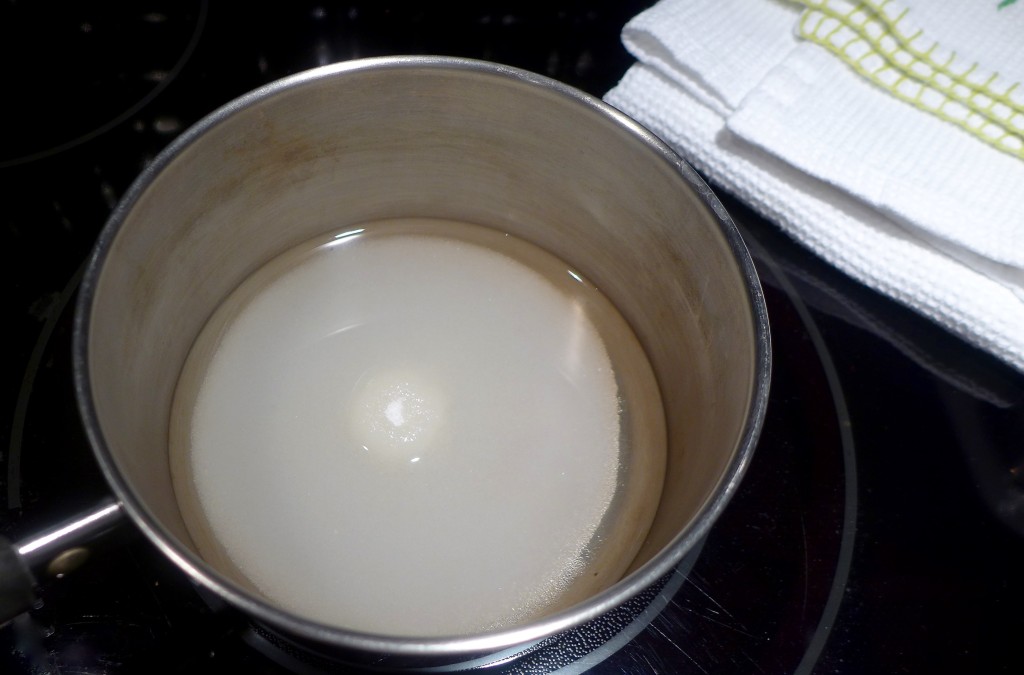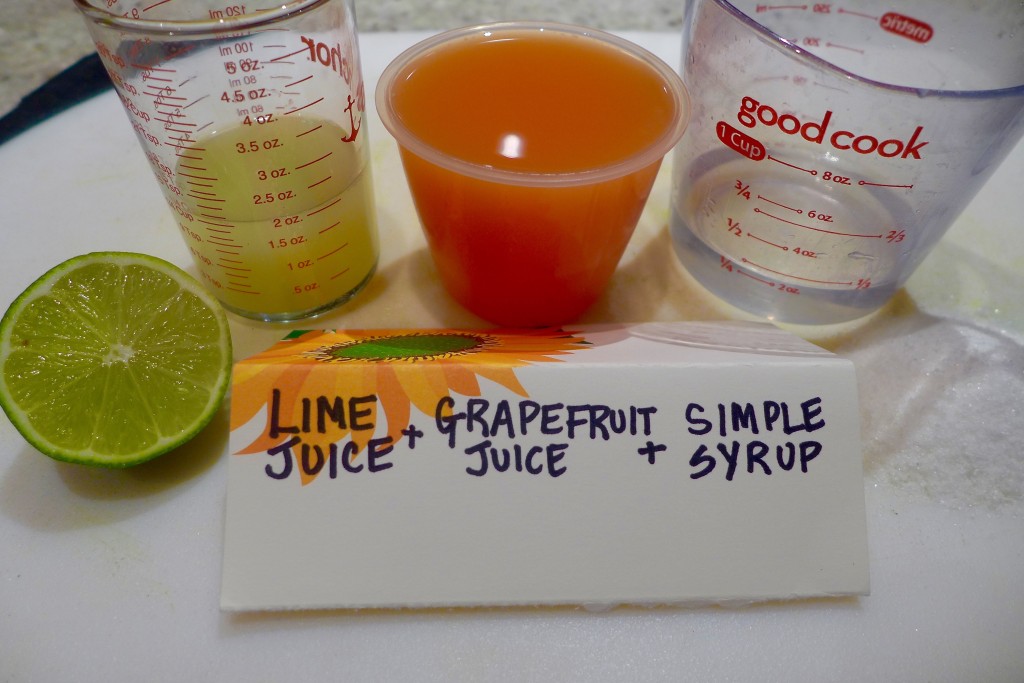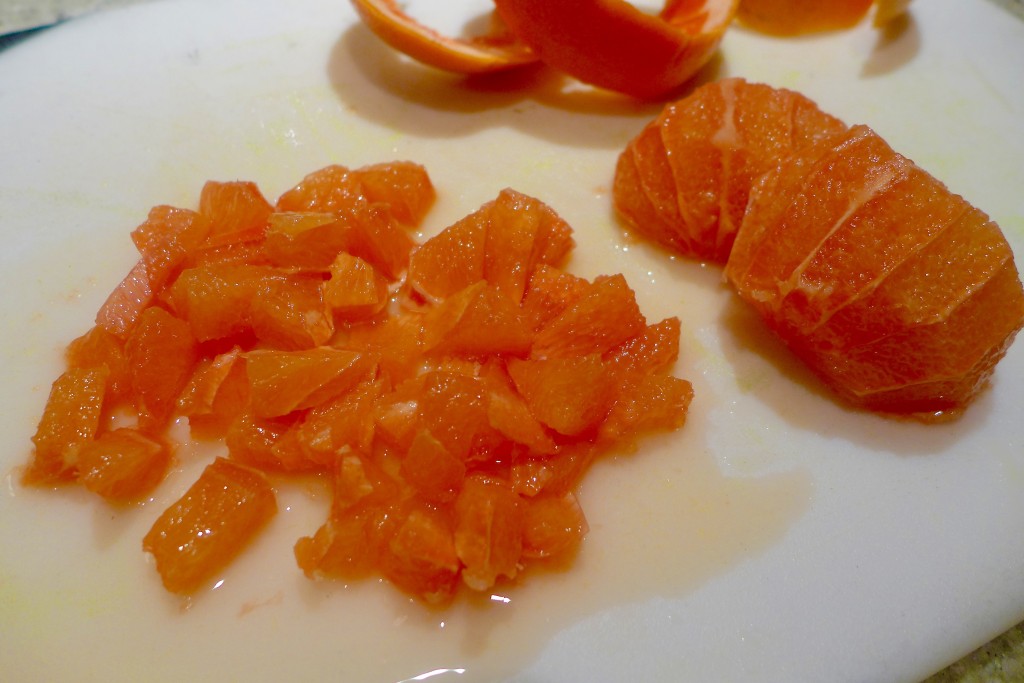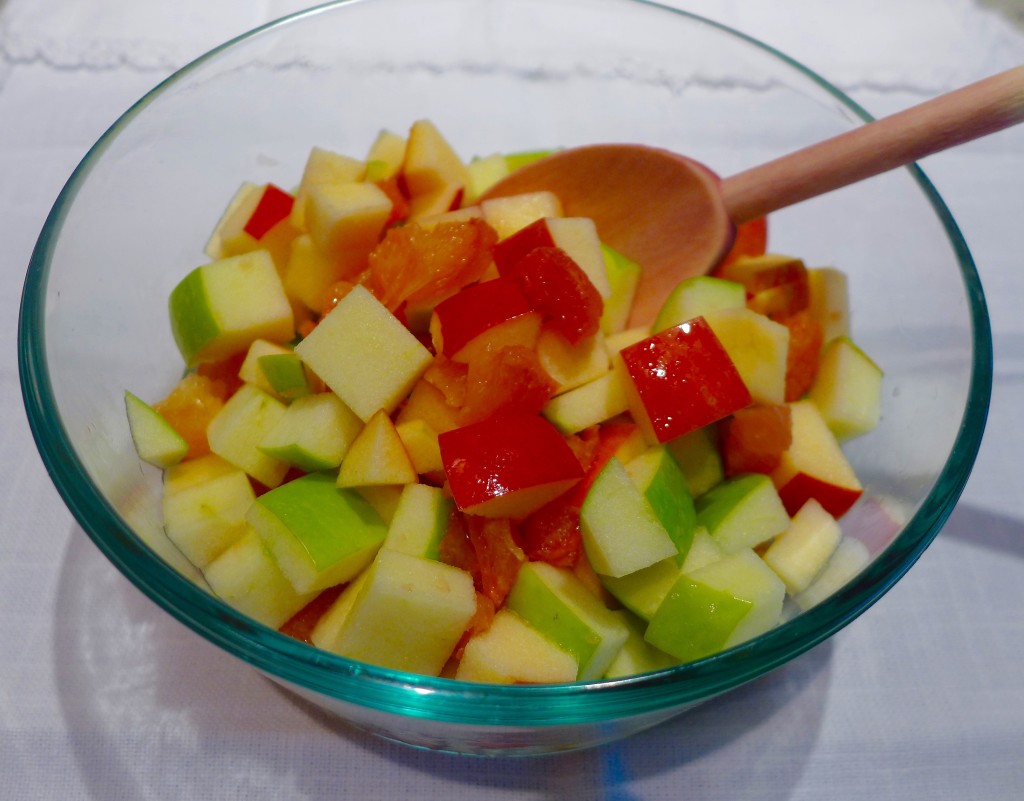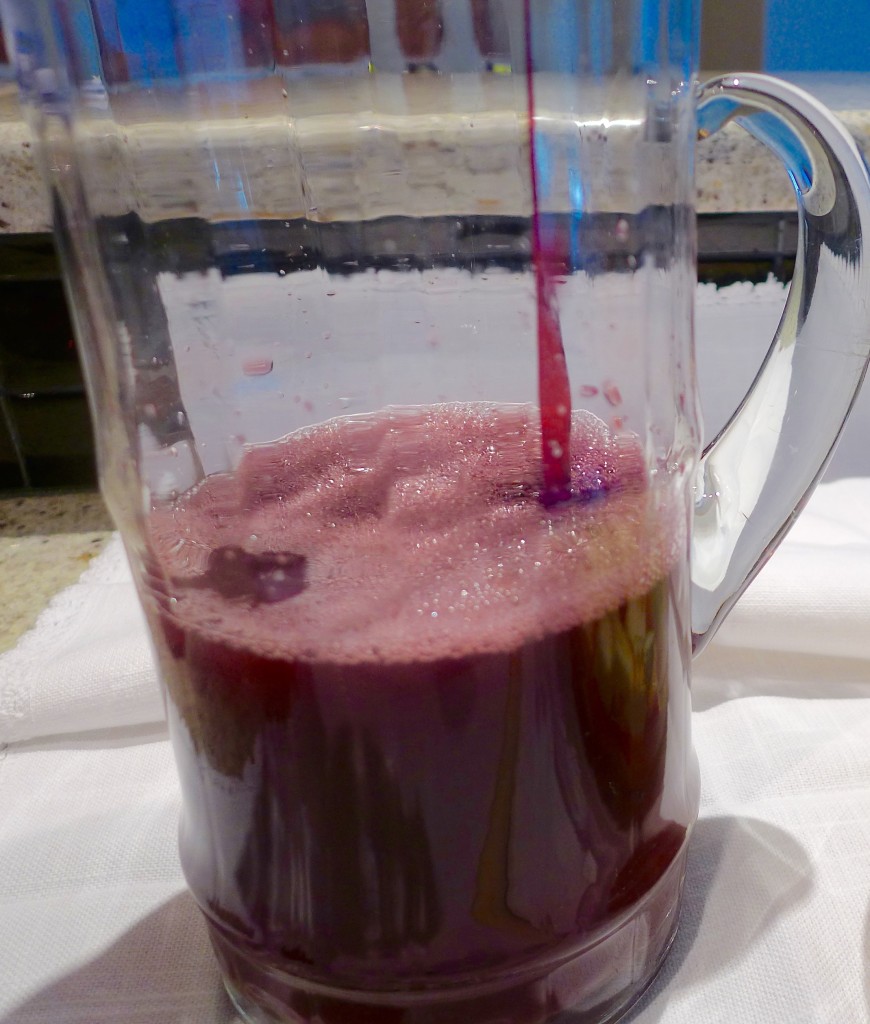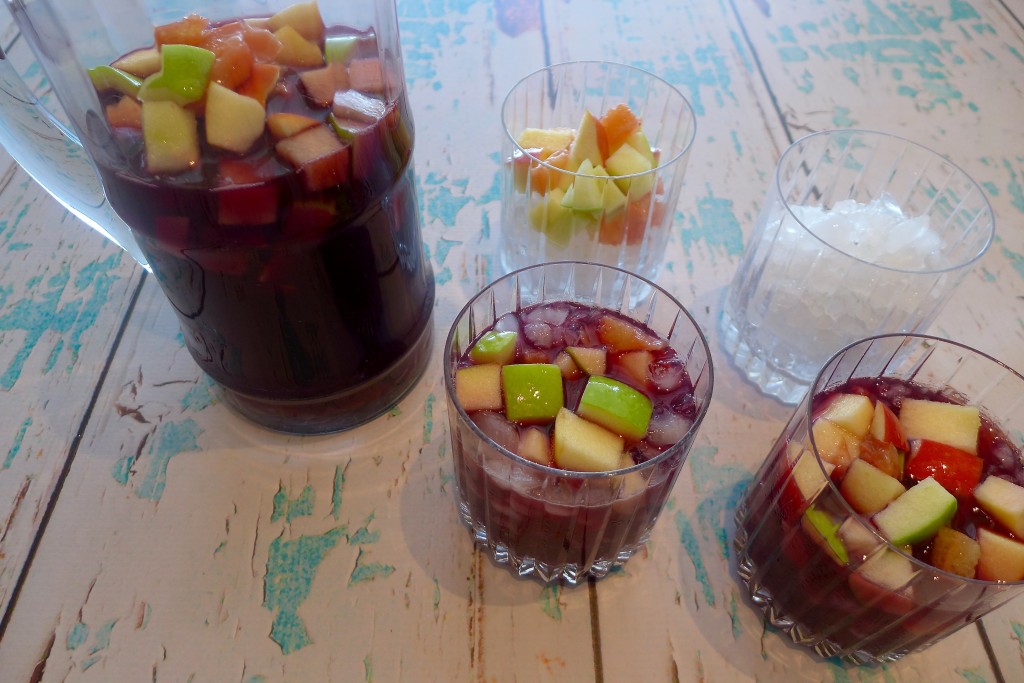 Rating 5.0 from 1 reviews
Prep time:
Cook time:
Total time: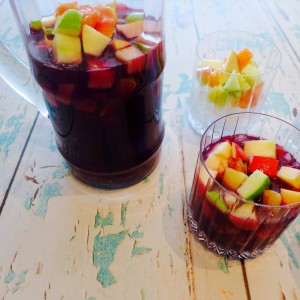 Your go-to Sangria! Customize with different juices and fruits for any party, any season. You may want to make a double batch!
Ingredients
1 bottle Red Wine (Tempranillo, Merlot, Zinfandel, etc.) (750 ml)
1 cup ruby red grapefruit juice (240 ml)
¼ cup fresh lime juice (60 ml)
½ cup sugar (114 gm)
4 oz. water (120 ml)
1 small red grapefruit
2 apples (1 red & 1 green)
2 oz vodka, brandy or triple sec, optional (60 ml)
Instructions
Chill red wine(s).
Make simple syrup: Heat equal parts sugar and water just until sugar dissolves. Stir, remove from heat and let cool. Measure out ¼ cup (60 ml) for recipe and serve the remaining syrup alongside the pitcher for those who like it sweet.
Measure out grapefruit juice, lime juice and any added liquors (optional).
Add liquids and wine to a large pitcher. Stir, taste and adjust to your liking. Cover and chill.
Prepare fruits: Peel grapefruit and cut into segments or chunks. Core and chop apples into large, bite size pieces. Combine fruits (the grapefruit juice will keep the apples from turning brown). Cover and refrigerate.
Just before serving, fill individual glasses with ice and about ¼ cup fruit. Add remaining fruit to pitcher and serve with spoons and extra simple syrup.
Make up to a day ahead: Chill liquids and fruits separately in the refrigerator until ready to serve.
Substitutions: orange juice/oranges, pears, fresh or frozen berries, cherries, starfruit