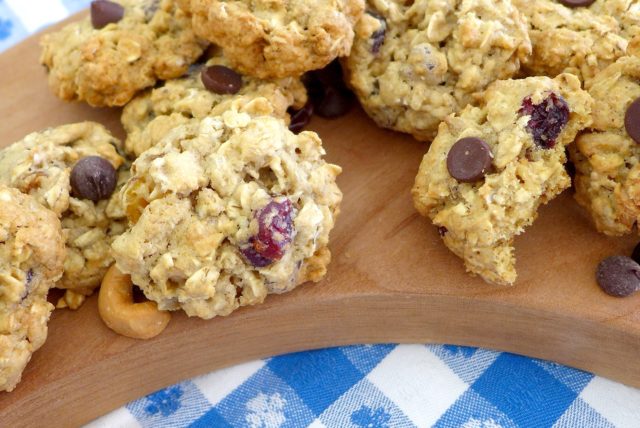 Deluxe Trail Mix cookies are a classic recipe that even non-bakers can make with great results.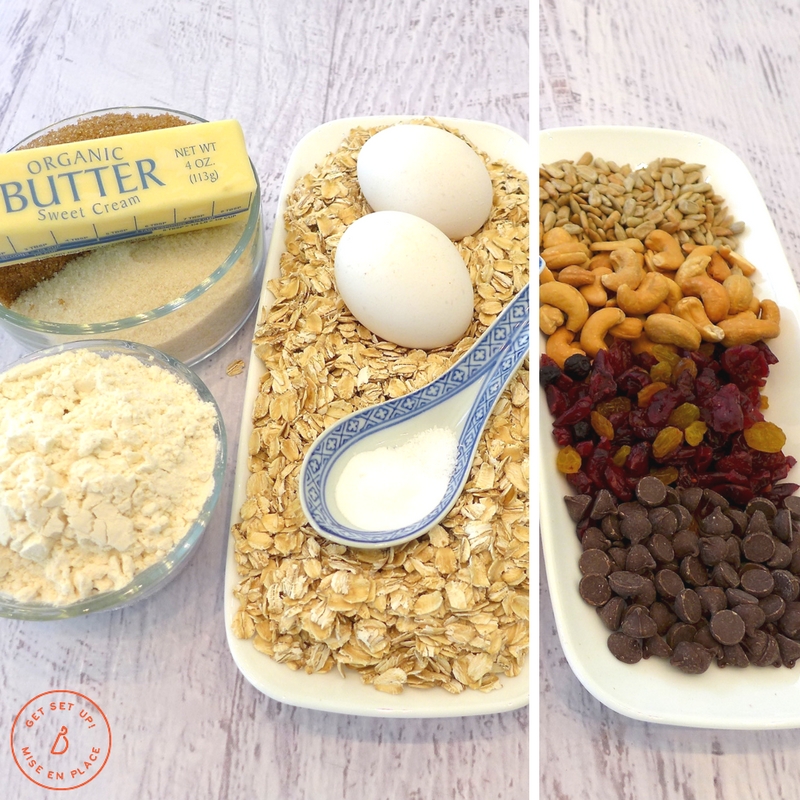 Big on taste, easy on the waist
A smaller cookie size + less butter and sugar = a deluxe cookie with just fifty calories and two grams of fat.
Blaze your own trail
by designing your own combinations; about 1 1/4 cup of nuts, seeds, fruit, candy and flavorings.
Dig these variations: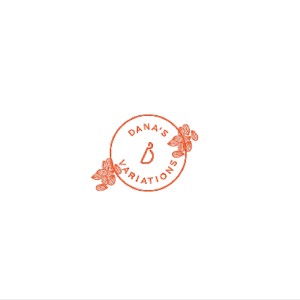 TROPICAL: macadamia nuts, dried coconut, dried pineapple and mango
ZESTY: almonds, cranberries and raisins, a tablespoon of either orange, lemon or lime zest (or a combination)
S'MORES: graham cracker pieces or graham cereal, mini marshmallows, chocolate pieces
AUTUMN: pumpkin and sunflower seeds, butterscotch chips, 3/4 teaspoon cinnamon and dash of sea salt
HOLIDAZE: hazelnuts and almonds, dried figs, 1 teaspoon vanilla extract, dark chocolate or butterscotch chips
DATE NUT: walnuts, dates, 1 teaspoon vanilla, chopped caramel candy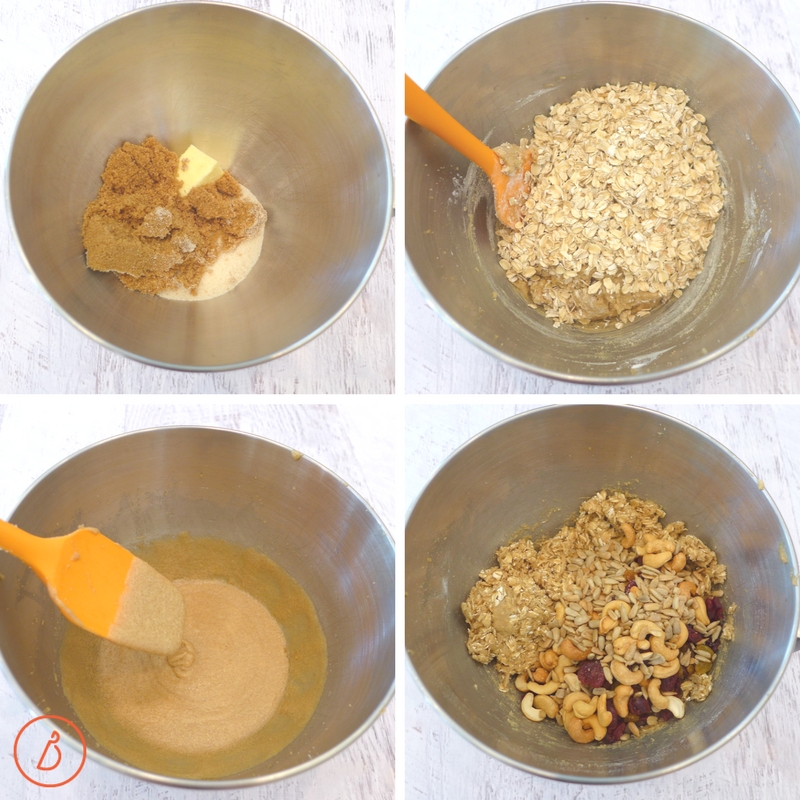 This flexible recipe can ALSO be made gluten or dairy free. Use a gluten free flour mix, gluten free oats, vegan butter and dairy free chocolate chips.
Tuck these into
a lunch bag
summer picnic basket
cheese board
holiday dessert tray.
Click below for more cookie recipes  >>>>>
Chocolate Crunch Bars (Gluten Free)
Double Chocolate Caramel Cookies
Lemon Poppyseed Cookie Cups with Lemon Icing
**Make summer funner with Deluxe Trail Mix Cookies!
(**disclaimer: I know funner is not a word but hey, IT RHYMES.)
PIN >>> & DIG IN to these little bites of perfection!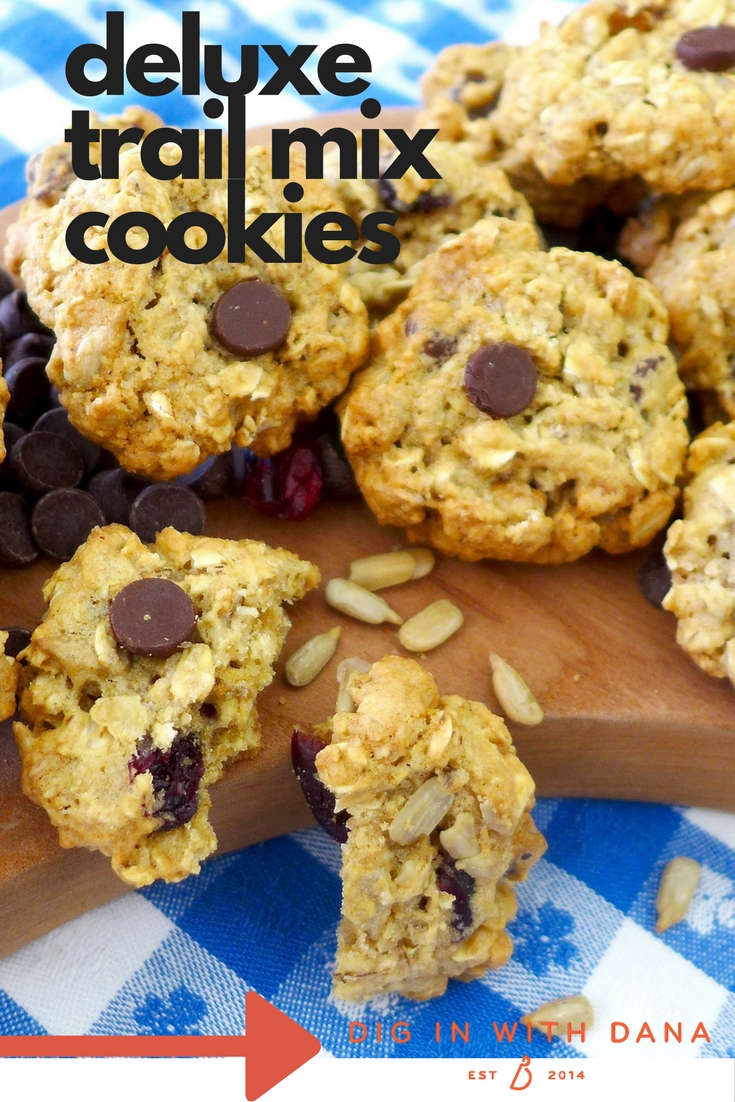 DROP ME A LINE anytime at 

dana@diginwithdana.com.
Prep time:
Cook time:
Total time: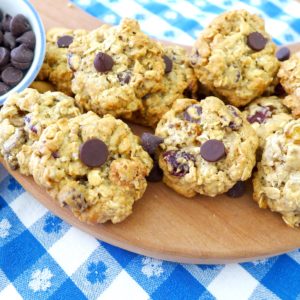 The goodness of a granola bar in cookie form. Can be gluten free and dairy free. Experiment with your own variations of nuts, seeds, fruit and candy for a different trail mix cookie every time.
Ingredients
4 tablespoons butter (2 oz/57 gm) (or vegan butter)
½ cup brown sugar (120 gm)
¼ cup white sugar (50 gm)
2 egg whites
1 cup all purpose or whole wheat pastry flour (130 gm) (can be gluten free)
½ teaspoon baking soda (2 gm) (gluten free okay)
½ teaspoon kosher salt (1 gm)
2 cups rolled oats (200gm) (gluten free ok)
½ cup mix of nuts and seeds (100 gm) ( sunflower, pecans, sesame seeds, etc)
½ cup mixed dried fruit (70 gm) (raisins, cranberries, dried apricots, blueberries, etc)
¼ cup mini chocolate chips (50+ gm) (dairy free ok-reserve more chips for the tops just before baking)
Instructions
Heat oven to 350 F or 325 F convection. Line three baking sheets with parchment or a silpat.
(If you can't bake three trays at once, reserve extra cookie dough in fridge and bake cookies in batches.)
Use an electric mixer to cream together butter and sugars until pale and fluffy, about three minutes.
Add egg whites, mixing until well combined.
In another bowl, stir together flour, baking soda, salt and oats, then add to butter mixture.
Stir in nuts/seeds/fruit and chocolate chips until just combined.
Use a small ice cream scoop or tablespoon to place cookies onto baking sheets, one inch apart.
Place an extra chocolate chip or two into tops of unbaked cookies.
Use a fork to flatten cookies, then bake just 8 - 10 minutes, until golden brown.
Let cool completely on a wire rack.
For more variations, see blog post.
Notes
Adapted from
Trail Mix Cookies,
Sweet and Savory at Miraval Resort & Spa
This recipe can be easily cut in half.